Esker Performs at Lincoln Academy Convocation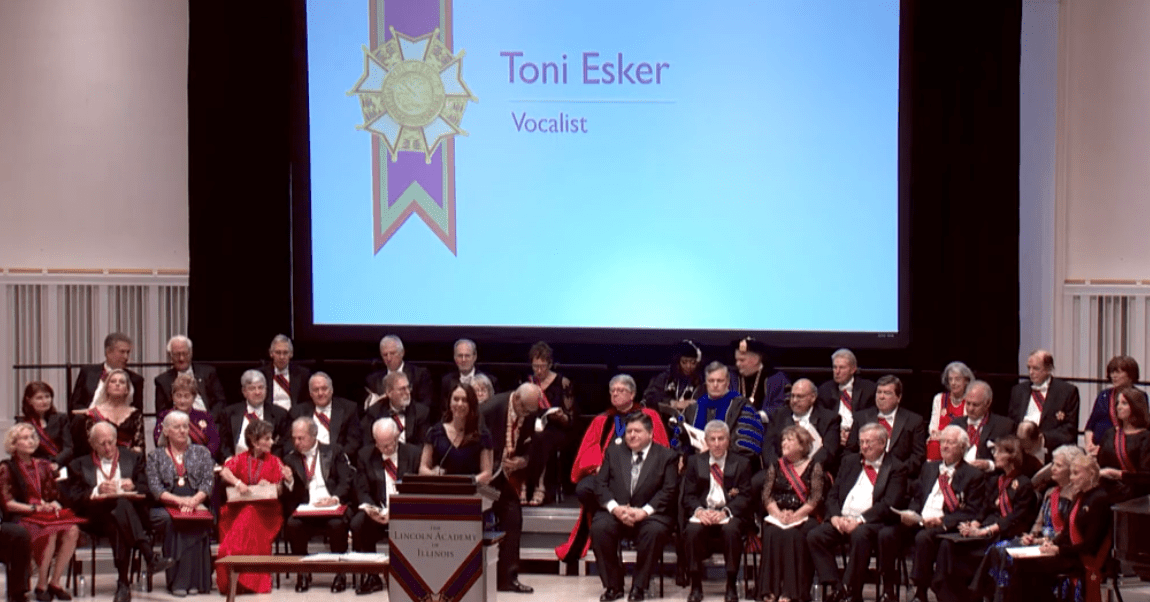 The Lincoln Academy of Illinois is dedicated to advancing the values exhibited in the life of Abraham Lincoln: excellence, service, and honor. Each year, the academy recognizes Lincoln Laureates who embody these virtues, as well as a group of Student Laureates.  
For the recent 58th Convocation & Investiture, Trinity's Assistant Professor of Music Toni Esker performed several pieces. Esker sang "The Star-Spangled Banner," "Illinois," the official state song, and "The Battle Hymn of the Republic," for which she received a standing ovation.  
The ceremony, which was attended by Illinois Governor JB Pritzker, honored William J. Brodsky, Debra Cafaro, Rebecca Carlisle Doyle, John McCarter, Martha C. Nussbaum, and Justice Robert R. Thomas.
"This was by far one of my favorite performances of all time," said Esker. "It was such an honor and a privilege to be a part of a ceremony honoring these highly accomplished and influential citizens of Illinois." 
The convocation ceremony can be viewed here.  
---