Get Ready for Fall Fest 2021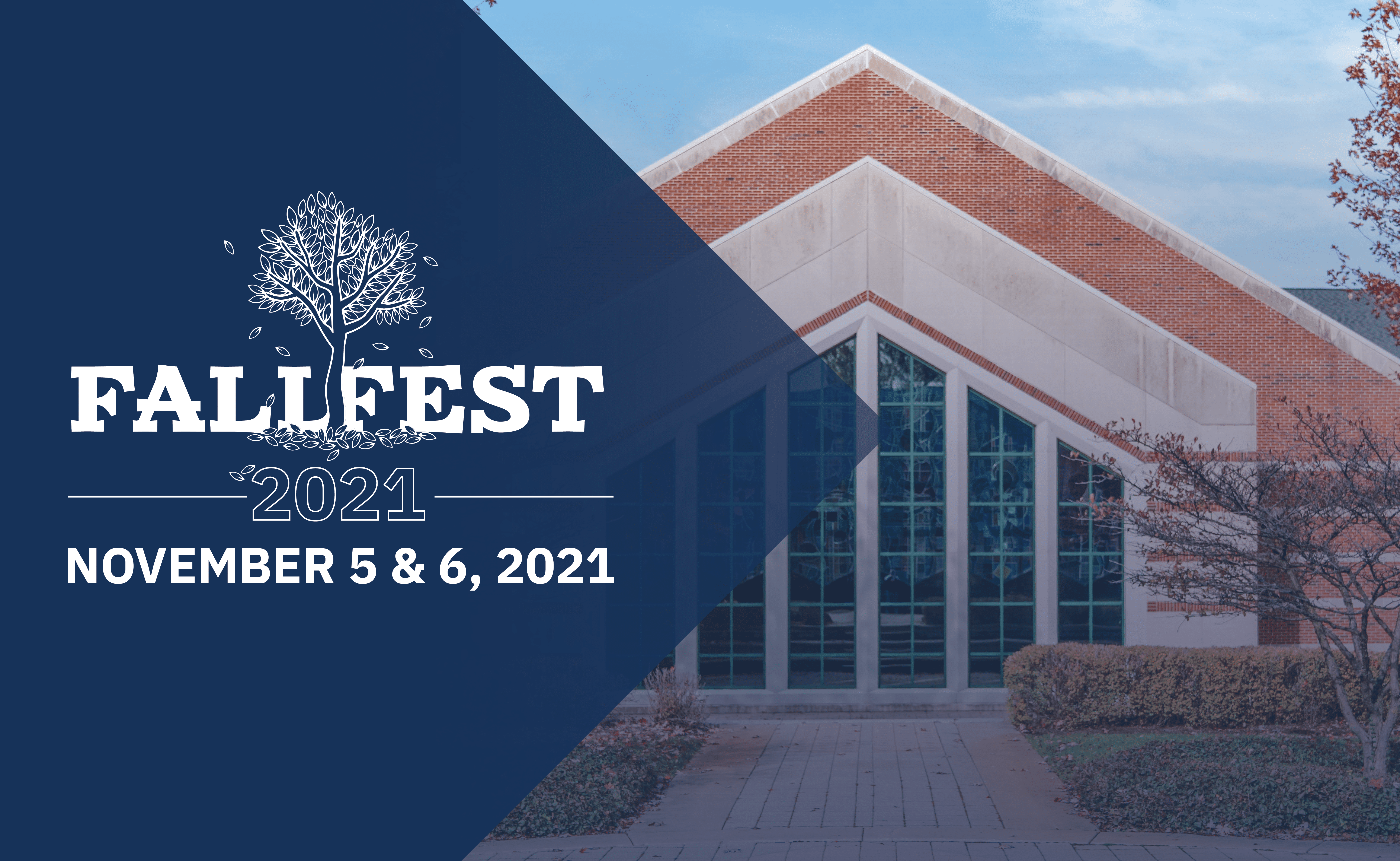 Mark your calendars for Friday, November 5 and Saturday, November 6 for our annual Fall Fest weekend. We are excited to welcome alumni, students, parents and the community to join us for an event that encapsulates Homecoming and Family Weekend, all rolled together into one giant event.
"Fall Fest offers something for everyone," said Director of Alumni and Family Engagement Jeremy Klyn '02. "This Homecoming and Family Weekend provides alumni the space to come back and remember why they love this place. And parents have the chance to visit their students and experience everything Trinity has to offer with them!"
This year's Fall Fest features activities intentionally designed with students in mind, as well as alumni and parents. Those activities include a video-gaming truck, a basketball game featuring a DJ, a powderpuff football game, and more!
"We are really excited to have this event again after not holding it in 2020," said Director of Event Services Brooke Simkins '14. "The opportunity to enjoy these events together is not something we take for granted."
As part of the weekend's activities, Fall Fest will welcome back the class of 1971, the College's first 4-year graduating class, to campus to celebrate their 50th class reunion. The class of 2020 will also have the opportunity to return to campus to join President Kurt and Mrs. Leah Dykstra for a relaxed evening catching up and celebrating their accomplishments amidst a most unprecedented time.
There will also be opportunities for alumni of the nursing, business and social work programs to reconnect, along with the chance for former members of the Gospel Choir to gather together.
On Friday night, Trinity's Alumni Board invites all alumni to Mama Vesuvio East near campus, where they can catch up with old friends while enjoying an all-you-can-eat pizza buffet. After dinner, attendees can head on over to DeVos Athletic and Recreation Center to watch the men's basketball team take on University of St. Francis and check out the improv show by "Well Versed Comedy" and Alumni players. Or they can stay at Mamas and catch up with old classmates until they close it down.
Feel like playing a little basketball instead of just being a spectator? Then sign up for the 3-on-3 tournament on Saturday. Trinity's Alumni Board is also hosting its inaugural Bean Bag Tournament to benefit the Alumni Scholarship fund.
There will also be plenty of other opportunities to sample great food throughout the weekend, from food trucks to a Chicago-themed dinner in the Dining Hall.
The annual Troll Market craft and vendor fair provides an opportunity for getting a head start on Christmas shopping.  There will also be a 3.1 run, KidsZone,  yoga with Emeriti Professor of Psychology Mary Lynn Colosimo, and so much more. And it all culminates in Trollstock, the TrollNation annual talent show.
"Representatives from multiple departments serve on the Fall Fest committee," said Simkins. "This two-day event is a massive undertaking, but something we are proud to share with our students, their families, our alumni, and the community."
Check out all the great events on the Fall Fest page. Some events require advance registration. We can't wait to see you November 5-6.
---