Reflections From The Campus Ministry Team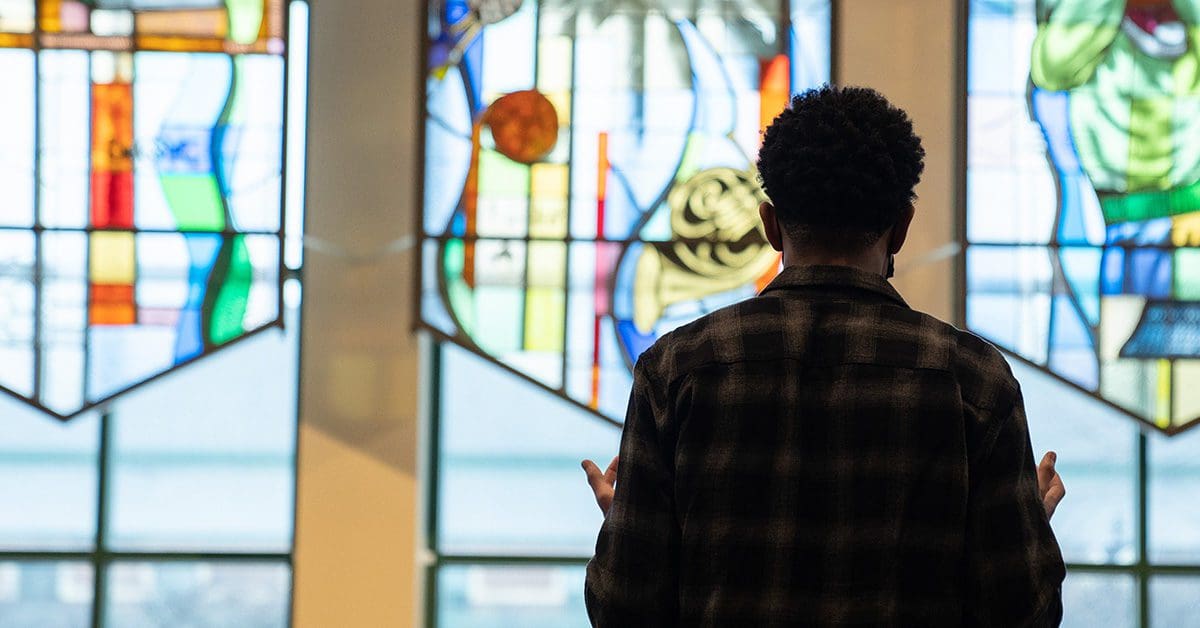 -Rev. Ben Snoek, Campus Pastor
Before coming to Trinity, I oversaw the chapel program at Asbury University, a quaint community in Wilmore, Kentucky, recently gaining international attention for an unceasing chapel service that many marked as a sign of revival. Over the past few months, I've fielded many questions on this revival: How should we think about revival from a Reformed perspective? Was the Asbury Revival mere emotional hype? What needs to happen for revival to sweep Trinity's campus?
I believe that the Asbury Revival expressed a genuine move of the Holy Spirit among a community that had prayed for years for God to breathe new life on their campus. At the same time, I'm mindful that the ways that God might breathe new life onto our campus at Trinity would likely look different than they do on other campuses. It is undoubtedly a joy to witness the Spirit bring revival in fresh ways that meet the distinct needs of every community. We need not be looking for the same things that happened in Wilmore to believe that God is moving, breathing new life through the work that we get to join. And God is indeed at work on our campus:
We have seen year-over-year growth in attendance at chapel, now held on Tuesday and Friday mornings in the Ozinga Chapel Auditorium. Our fall chapel series engaged the book of James, and our spring chapel series moved from the Old Testament to the New Testament, tracing the fulfillment of a promised ruler for God's people from King David to King Jesus.
We have introduced a new student leadership position: the Spiritual Life Coordinators, who catalyze discipleship and worship opportunities in the residence halls and in athletics. This restructuring of our peer ministries responded to a conviction that Campus Ministries should resist isolating the work of ministry from the rest of campus life. Indeed, the Spirit is already working on every part of our campus, and we get to join this task. This reimagined approach to student spiritual formation is already bearing good fruit, and we are excited to build on this momentum next year.
We have assembled a powerhouse staff team: Erin Pacheco '07 (Director of Spiritual Life Programs), who offers vision and leadership to our chapel program and Spiritual Life Coordinators, and Matthew Meyrick '19 (Worship Coordinator), who shares responsibilities for chapel leadership and supervises our Outcry Leaders. Erin and Matt have brought great energy and have led our students toward an exciting vision of campus-wide spiritual engagement.
It has been a very full year. My pastoral work has brought me from emergency rooms and funerals to athletic championships and graduations. Serving Trinity students during such a crucial season of their spiritual journeys is a privilege. As we reflect on a year of campus ministry, our team continues to ask questions that anticipate meaningful Christian formation: What is Jesus doing here, and, in turn, how are we staying in step with the life-giving moves of the Spirit?
We are grateful for the prayers and support of the Campus Ministry Team at Trinity Christian College. May the Spirit continue to guide each of us toward God's good and perfect will!
---