Trinity Named to Phi Theta Kappa's Transfer Honor Roll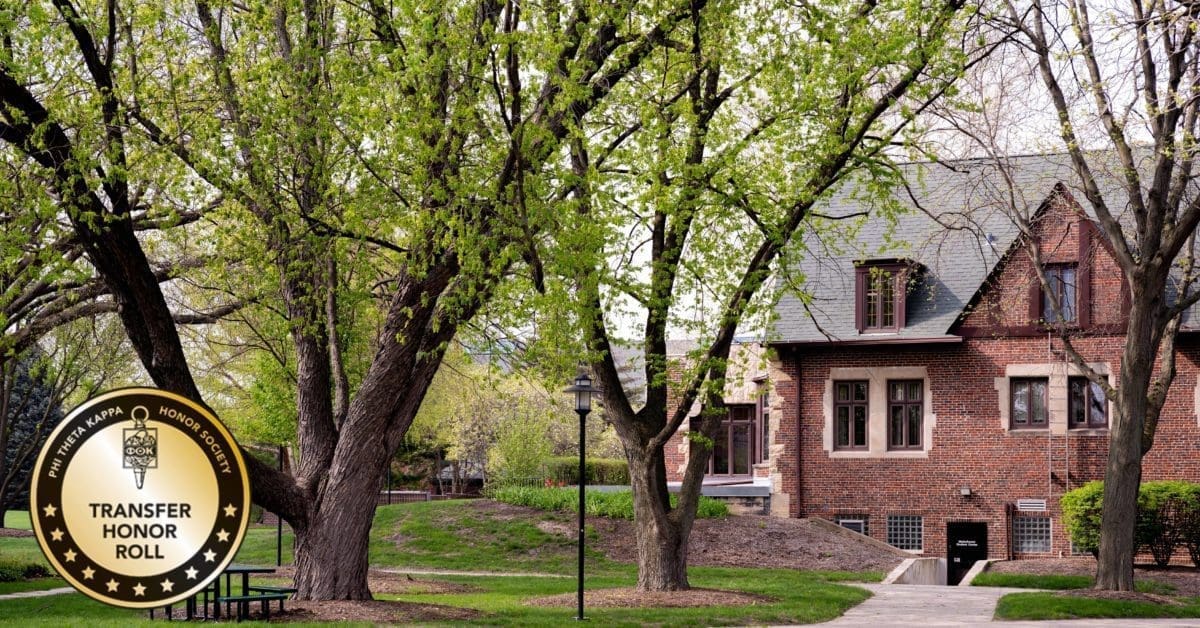 Trinity Christian College was recently named to Phi Theta Kappa's 2023 Transfer Honor Roll, which recognizes excellence in developing and supporting dynamic and innovative pathways for community college transfer students. Phi Theta Kappa is the premier honor society recognizing students' academic achievement at associate degree-granting colleges.
Trinity was selected as being among the most transfer-friendly colleges in the nation, as determined by considering 40 key metrics related to the support and success of transfer students, including college cost and financial aid, campus life for transfer, admission practices, and bachelor's degree completion.
The Honor Roll is chosen from among the top 25 percent of highest-rated colleges. Spotlighted at the 2022 American Council on Education (ACE) conference, the Transfer Honor Roll recognizes the importance of creating strong transfer pathways that lead to excellence and success among community college transfer students. This year's winners had exceptional outcomes, and several of these included:
Average percent of transfer in undergraduate population – 43%
Average bachelor's degree completion rate among transfers – 66%
Average credit transferred toward a degree major and/or plan – 85%
Average percent of transfer students receiving merit-based financial aid – 73%
"The goal of most students attending community college is a bachelor's degree, but few do because of financial barriers and the complexities of the transfer process," says Dr. Lynn Tincher-Ladner, President and CEO of Phi Theta Kappa. "We are proud to recognize the exceptional colleges and universities that go above and beyond to create accessible pathways to bachelor's degree completion for community college transfer students."
"I am incredibly grateful for the hard work of our transfer and partnerships team and their dedication to creating innovative pathways to Trinity for our community college students," said Vice President for Enrollment, Jeanine Mozie. "When we meet our students where they are and support the good work happening in our local community colleges, our students are set up for success."
Recently Trinity announced the first of many Guaranteed Admission Partnership (GAP) Agreements with various community colleges in the Chicagoland area. In these partnerships, both parties celebrate the unique qualities that a private higher education institution offers. These partnerships are designed to establish major-specific articulation agreements to make the transfer process smoother among academic programs, thus making the gap between the community college experience and a bachelor's degree easier to navigate.
Click here to learn more about how Trinity is transforming higher education into greater education.
---