Trinity Christian College Announces Confirmation of Dr. Aaron Kuecker as President of the College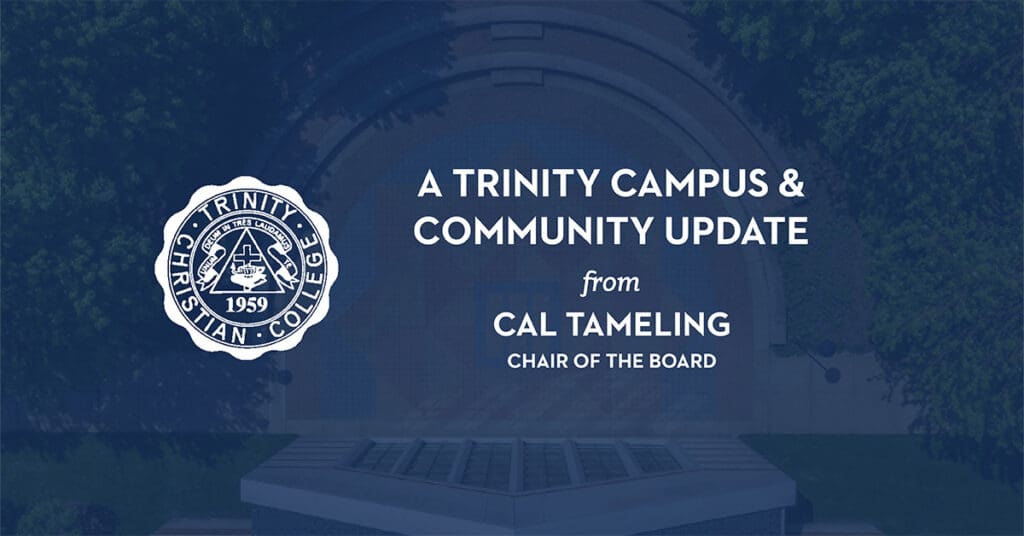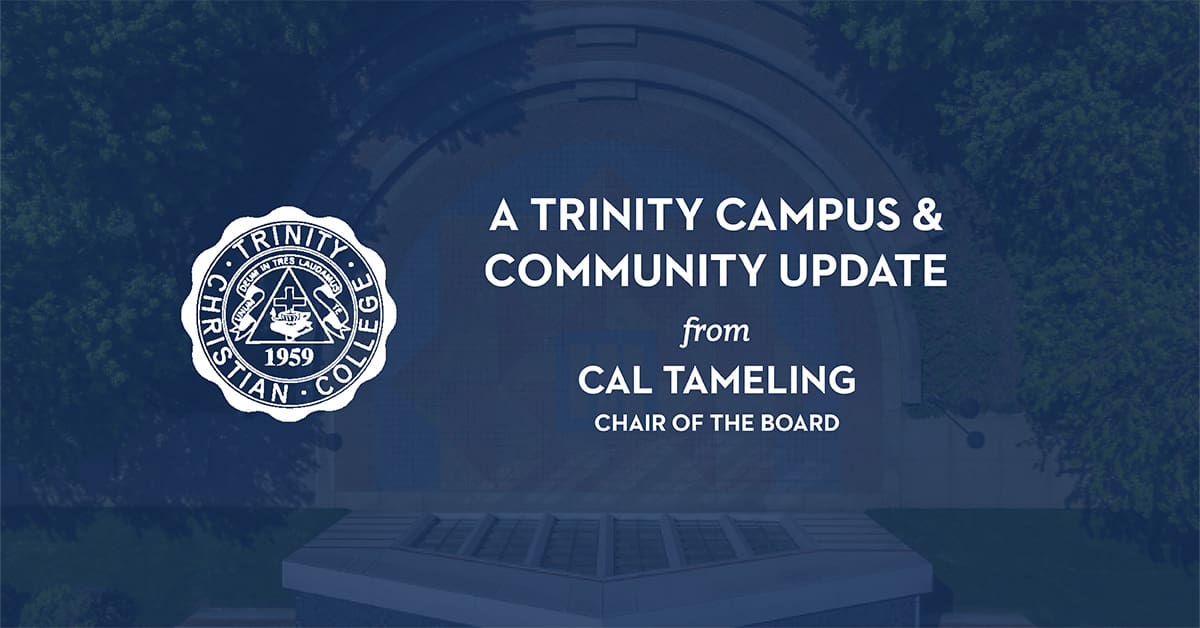 Contact:
Angie Fratto | Asst. Director, Marketing & Communications | 708.239.4878
For Immediate Release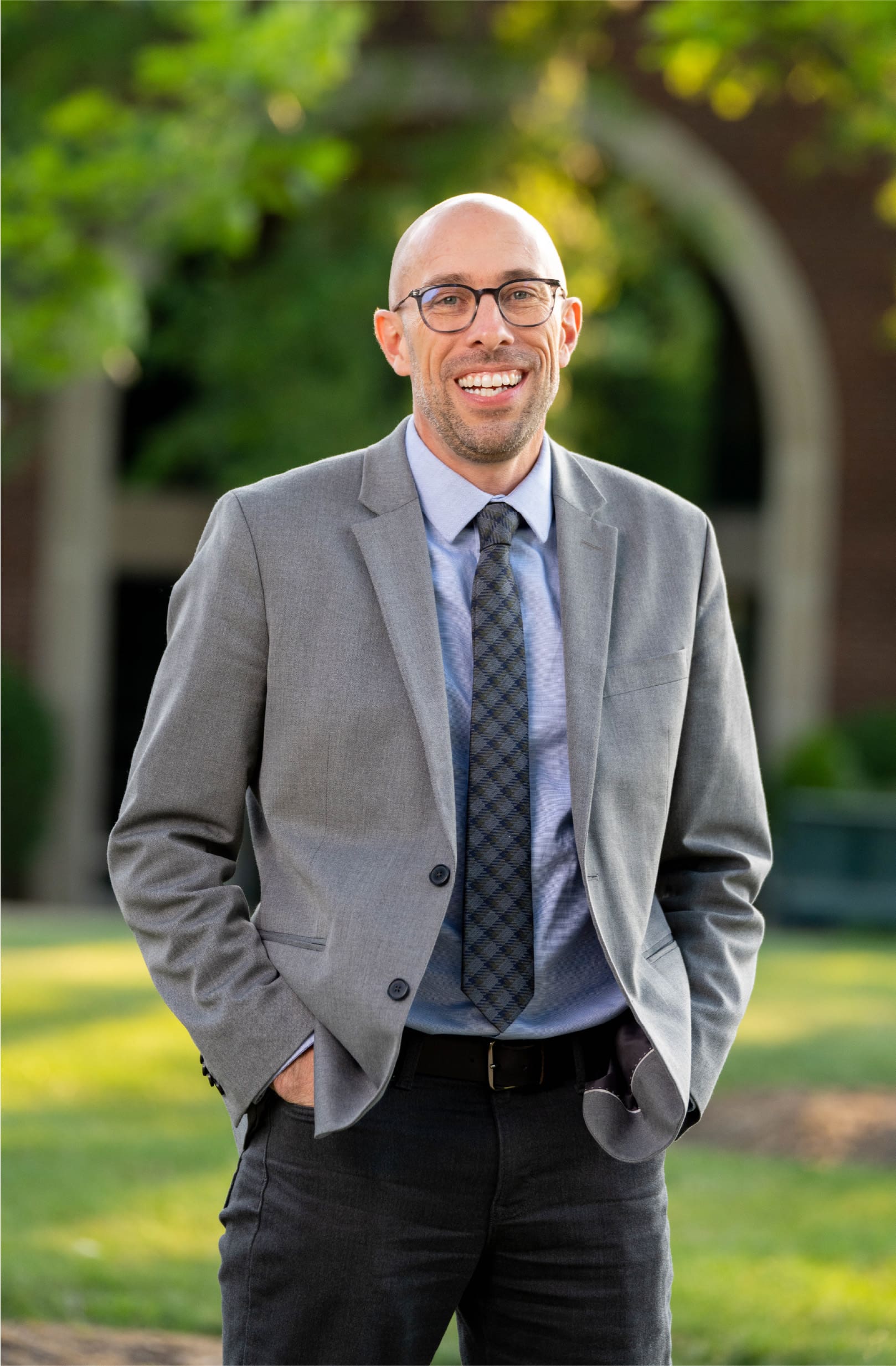 PALOS HEIGHTS, IL, October 9, 2023 – Trinity Christian College announced today that the Board of Trustees has confirmed Dr. Aaron Kuecker as the College's ninth president. Kuecker has served as interim president since April 2022.
"Over the past year, Kuecker has shown clear direction and vision for the mission and future of Trinity Christian College. We are excited for this new phase in his leadership and the momentum he has created to carry forward," stated Cal Tameling, Chair of the Board.
Previously, Kuecker served as the College's Provost since July 2016. Kuecker previously served as Associate Professor of Theology and Director of General Education at Trinity from 2008-2013 before joining LeTourneau University in Longview, Texas, where held several roles, including Dean of the School of Theology & Vocation, Professor of Theology, and Director of the Honors College. Kuecker returned to Trinity as Provost in July 2016.
Kuecker's academic work has primarily focused on identity formation in the early Christian church, with an emphasis on New Testament studies and biblical theology. He received his Ph.D. in New Testament studies from the University of St. Andrews in Scotland, his M.Div. from Western Theological Seminary, and his B.A. in political science from Central College. Before earning his Ph.D., Kuecker served as associate pastor and youth pastor at Community Reformed Church in Zeeland, MI.
Kuecker's confirmation as President of Trinity comes during an exciting time for the College. In the past year, Trinity launched a set of strategies aimed at radically reducing student loan debt while creating innovative approaches to student wellbeing and vocational formation. The Wellbeing Wednesdays, Earn, Network, and Learn, and Tuition Transparency and Access initiatives have launched a revised economic model that opens the door of access to those who desire Christian higher education.
"Each of the initiatives we set in motion this past year is rooted in the Christian vision of how God made the world to be filled with abundance and gifting that should inspire deep generosity and connection," said Kuecker. "We are committed to continually asking ourselves, 'What if a college structured itself with the belief that we were made for cooperation and not competition? What if we dare to believe that there is enough time for students to be well and partnerships to thrive?' Those Christian convictions were the soil in which each of these initiatives took root. I am excited and honored to lead this community forward toward this vision."
"It has taken the work of the entire campus to move Trinity in these exciting, mission-driven directions," Kuecker continued. "The transformation and progress we have seen over the past year is a testament to the expert and dedicated faculty, staff, Board of Trustees, and community we have supporting the mission."
Tameling concluded, "Trinity is blessed with extraordinary leaders like Kuecker and other executive team members who are well equipped with strong leadership skills, passion, and faithful commitment to lead. We look forward to Kuecker's leadership in the areas of our current core priorities and the ongoing implementation of Board-endorsed resolutions for diversity and belonging at Trinity."
****
About Trinity Christian College
Trinity Christian College, based in Palos Heights, Ill., is an accredited Christian liberal arts college offering more than 70 programs through bachelor's, master's, and adult degree completion courses of study. Founded in 1959, the College is a community of Christian scholarship committed to shaping lives and transforming culture. Trinity was recently ranked in the top tier at #15 for Regional Colleges – Midwest by U.S. News and World Report and a Top Value in the Midwest.
To learn more, visit trnty.edu.
---