Alex '09 and Emily '10 Rusticus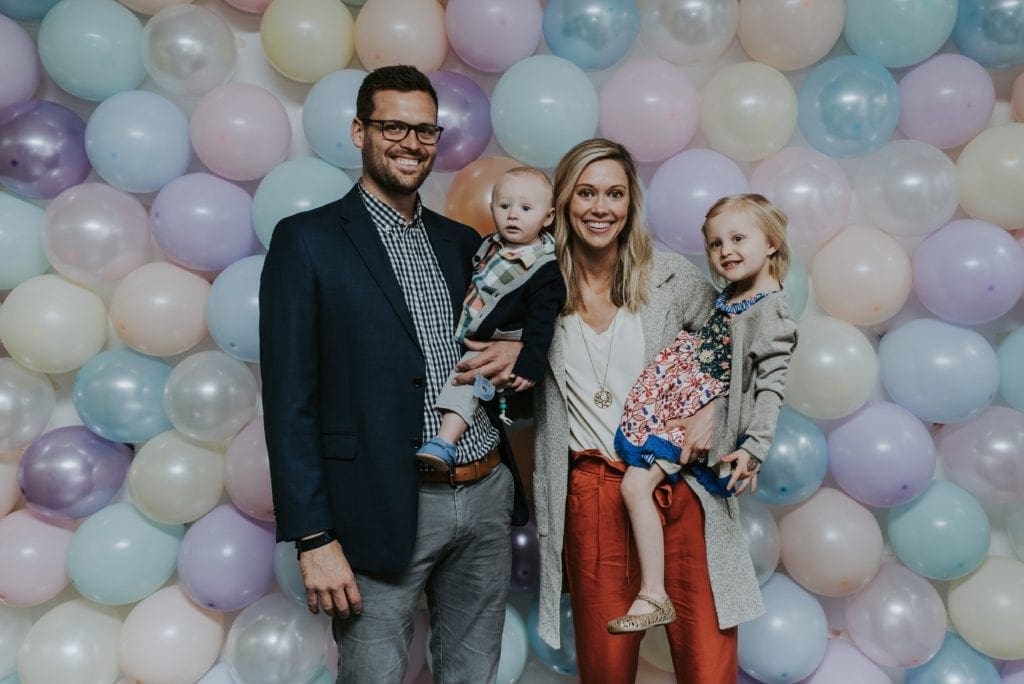 –By Christy Wolff '10
Alex '09 and Emily '10 Rusticus — both talented athletes who desired to play college sports — have their own stories about how God called them to Trinity. Today, it's clear that Trinity played an impactful role in merging their stories and forming them both into the people they are today.
Alex has always been very familiar with Trinity. His father worked near Trinity's campus, and his two older brothers both attended the College. He was affirmed in his decision to enroll because of the many opportunities he had to play sports.
The majority of Emily's high school classmates went on to attend Calvin College – just down the road from her high school. Wanting to step into her own adventure, she visited Trinity's campus and felt like it was the right choice. She was recruited for track and also joined the basketball team.
The two met during Emily's freshman year and got married shortly after graduation.
Early on in his freshman year, Alex declared his major as accounting. He enjoyed being part of a small, tight-knit group of accounting students who walked through the program together. Professor of Accounting Lynn Spellman White played a big role in Alex's education. "I brought a lot of what I learned from her into my job to create and foster a team environment." Today, Alex is the director of finance at Meritage Hospitality Group, overseeing 318 restaurants around the country.
A nursing major, Emily recalls the hands-on experience she received. "I loved Trinity for the amazing clinical experiences that I had." Being close to Chicago provided many opportunities to in outstanding hospitals. "Throughout the whole program, I was really encouraged and given the proper instruction I needed to gain the confidence to do the tasks at hand, especially in the world of nursing." Emily currently works as a pediatric nurse practitioner.
Both Alex and Emily agree that Trinity provided them a well-rounded education. Emily shares, "At Trinity, you're given the opportunity to look at so many different worldviews and cultures and be able to integrate that into what you're learning." Alex goes on to say, "So many lessons were taught about hard work, dedication, and how to manage your time, which are all very applicable to the world you step into after graduation. Trinity helped us prepare for that."
Ten years later, Alex and Emily are passionate about staying connected to the Trinity community. "The cool thing about Trinity is the family that you create when you go there," Alex says. They look forward to seeing how God continues to use their Trinity family throughout the rest of their story.