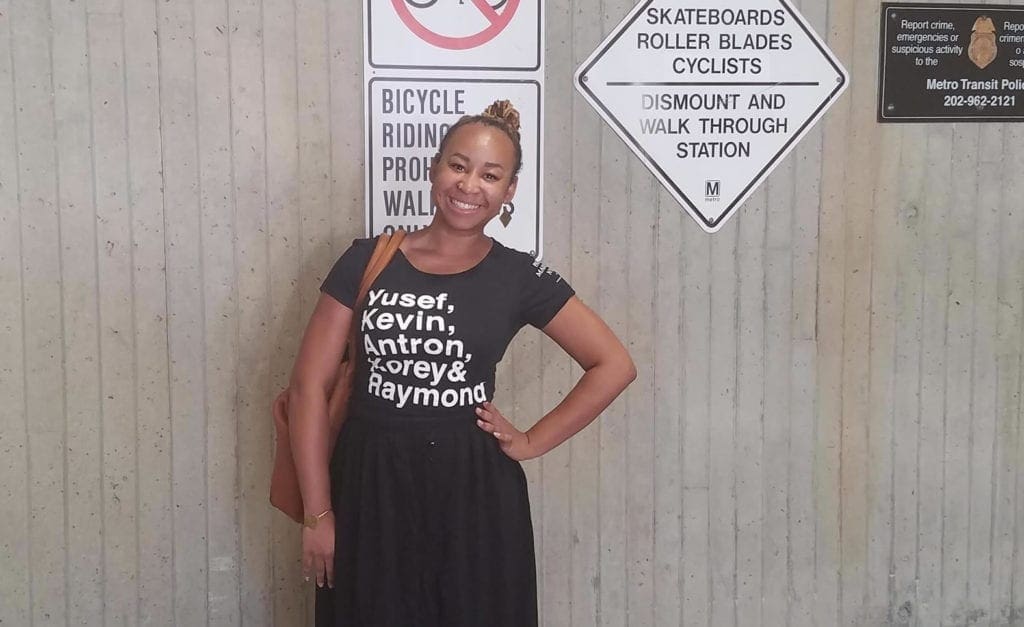 –By Aubrey Weedman '21
A 2018 graduate of Trinity's Counseling Psychology master's program, Aneesha Perkins is passionate about helping others become whole and find healing through therapy. She is currently pursuing her doctorate in Clinical Psychology (PsyD) at the Chicago School of Professional Psychology.
A native of the Chicagoland area, Perkins graduated from Hampton University, an historically black university in Hampton, Va., in 2007 with degrees in journalism and business. Back home in Illinois, she began a career in sales and interned and worked for places such as Johnson Publishing Co., the Chicago White Sox, W.W. Grainger, and IBM. However, she was looking to transition from her sales career into a completely different field. "Awhile back, I knew I wanted to be a therapist but felt discouraged about starting all over in a new field. One day, I was driving and heard an advertisement about Trinity's Masters of Counseling program," she said. "Automatically, I thought 'This is exactly what I am supposed to be doing.'" Perkins talked with several friends who were Trinity alumni. "They had nothing but great things to say about their experience at Trinity, so I knew it would be the right place for me."
Perkins had taken only one psychology class as an undergraduate, so entering a graduate program in psychology was a new experience. But she found support from Trinity's professors. "They pushed me to step outside of my comfort zone and encouraged me to bring my authentic self to the program. My professors challenged and pushed me to put forth my very best. They reaffirmed my desire to become a therapist and further my education," she said. "Trinity provided a nurturing environment in which I could learn, grow, and develop into a better student and woman."
Field placement is another an important part of a Trinity education. Perkins said that her time at Trinity was a great experience and she graduated from Trinity entering her current doctorate program feeling better prepared. "There are classes I've taken and walked into with a better knowledge base because of my previous courses at Trinity," she said. "Additionally, I feel comfortable and prepared for the therapy component in my upcoming practicum because I had such great guidance by my supervisor Dr. Deb [Majewski] during my masters-level internship at Trinity."
Along with her coursework, Perkins began her first doctoral level practicum working at a public charter school in Washington, D.C., that serves inner city youth. Her responsibilities include administering psychological assessments and writing comprehensive reports providing therapeutic interventions to best support the needs of the students.
"My education from Trinity provided a great foundation for the program I am currently in," she said. "Even after graduating from Trinity, I still remain in contact with my professors and they continue to help and support me however they can. Their support and care played an important role in how I view the world of psychology and my passion to be a part of the field. I am truly grateful for Trinity Christian College and its influence on my life. While graduate school is all about what you make out of it, Trinity provides great resources and tools for one to have a great and memorable experience."