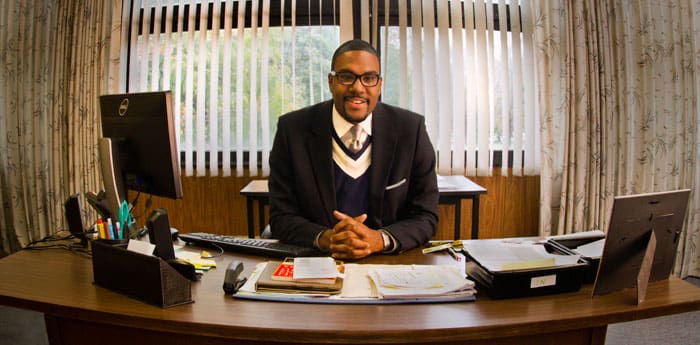 Culture of Calm Coordinator/College Counselor, Walter H. Dyett High School, Chicago
Billy Evans has spent the past several years working in Chicago Public Schools and recently accepted a position in which his main goal is to help develop and carry out strategies that bring peace and unity to a school located in an area of the city with a high rate of crime, gang activity, and poverty. His work is part of the school's initiative to implement restorative practices that reduce the need for punitive discipline and encourage instruction and correction.
A lot of professors had an impact on me, especially Drs. Mary Webster Moore, Nelvia Brady, and Annalee Ward. But I remember one conversation at Trinity that changed my entire life. I was on campus and ran into a professor who asked me about my major. I was a business major at the time. The professor said, 'Oh, you're going to serve God in business.' Understanding that I could serve God in any vocation was transformational.
Preparation to answer the call: I was an admissions counselor at Trinity for two years. That background, in addition to my education, prepared me for my next position as a college counselor at Chicago Academy. In my current role, I engage on a deeper level of counseling with the students and work to get them on a path to college or a career. I accepted this position because I definitely felt like I could help bring about change and be a voice of reason and understanding in a chaotic place. I can't openly share my faith, but the students know I'm a Christian. When I see a change in a student, I think, 'This is why God called me, to shine the light of Jesus.