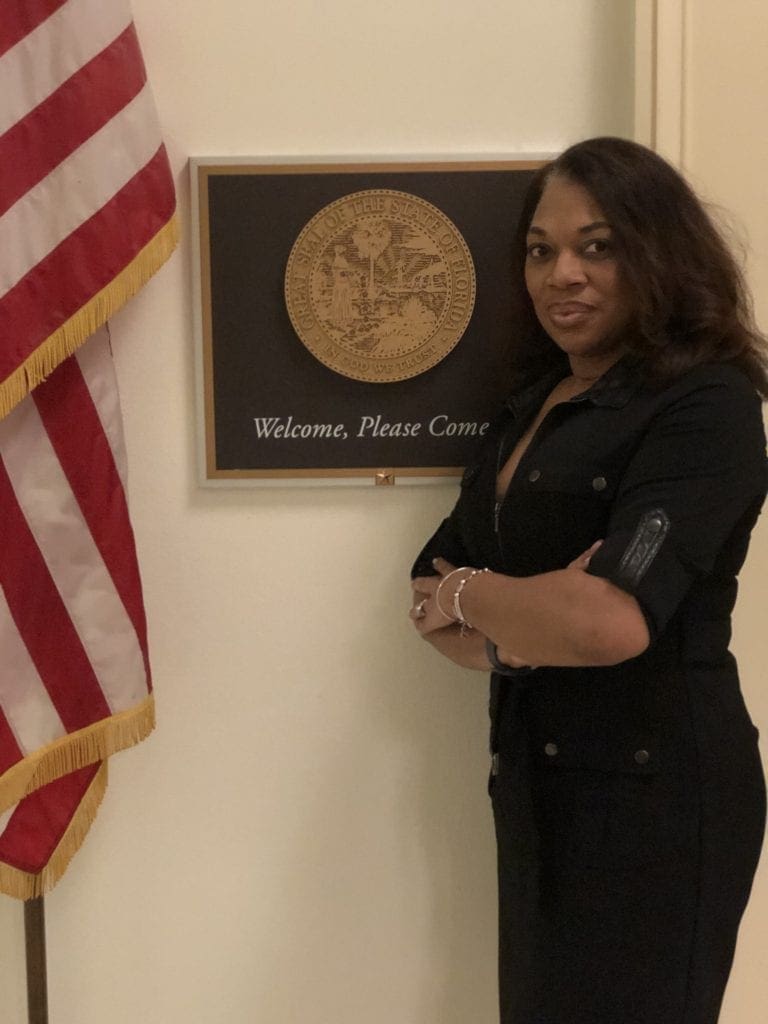 –By Christy Wolff '10
In the capital city of Washington, D.C., you will find DeBorah Posey '87 diligently fulfilling her duties as director of operations for U.S. Congressman Alcee Hastings (Florida). Her path to this point in her life was clearly paved by God as He prepared her heart and mind to lead in her political career.
Born and raised in Chicago Heights, Ill., DeBorah grew up in a spiritual home and was raised by her great aunt. "I've been in church since the age of 3…as far back as I can remember." This foundation was laid by her great aunt's spiritual, protective, and nurturing being — all qualities DeBorah acquired herself, giving credit to her great aunt.
When DeBorah was a young girl, she quickly found her love of music and directed the church choir. From there, she became the music ministry leader at her church, and then went on to join community choirs, which ultimately led to working with various recording artists. DeBorah was also one of the organizers who started the Gospel Choir at Trinity during her junior year — a musical group still thriving today.
After two years at community college pursuing her nursing degree, DeBorah was searching for a school where she could receive her bachelor's degree. "I happened to be driving through Palos Heights and passed Trinity and decided to drive on campus. When I came past the bridge and saw the school, the greenery, and the trees, there was this peace that came across me; it was serenity." DeBorah went home and applied immediately.
One year later, and with just one year remaining before she earned her nursing degree from Trinity, DeBorah decided to change her focus to psychology. "I wanted to touch as many lives as possible, and psychology gave me that opportunity."
Working as a student recruiter in the admissions office gave DeBorah exposure to working closely with others. She filled the role of admissions counselor and director of minority student retention at Trinity after graduation, which eventually led her to become the assistant director of admissions at Eastern Illinois University, and then on to work as a case worker at a foster care agency.
Looking back on her early working years, DeBorah always found herself volunteering her free time doing policy. In 1995, Jesse Jackson, Jr. (former congressman in Illinois) extended a job offer to DeBorah, which grew into a 17.5-year position.
Today, DeBorah finds herself in a different capacity on Capitol Hill as she works alongside Congressman Hastings, overseeing a $1.3 billion budget, supervising the day-to-day operations of his offices, and training staff and interns. "Working in the political arena that I do, people wonder how I manage my job as a Christian. If you have a solid foundation and you build that, then it helps you no matter what career path you take."
Engaged to be married, DeBorah believes in spreading love, laughter, and joy to the people in her life. She credits Trinity for helping her grow into a well-rounded individual, spreading God's love wherever she goes.