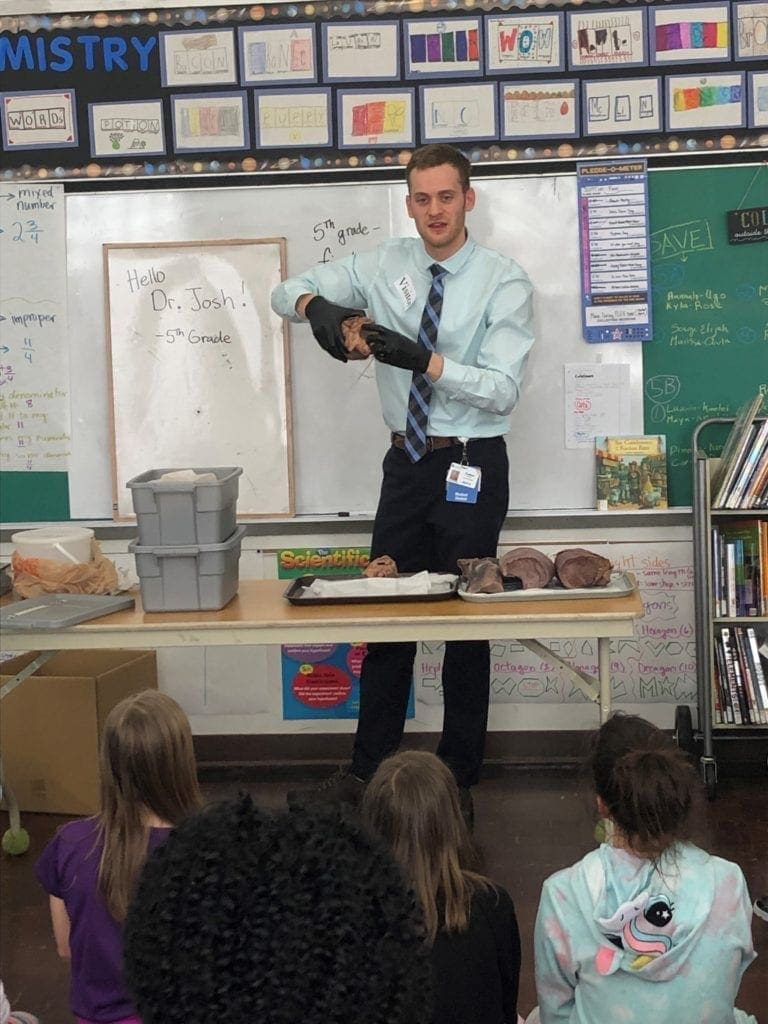 –By Christy Wolff '10
When Josh DeJong '14, was in high school, his desire to dig his roots deeper into his faith began to grow significantly. His Christian Reformed background helped lay the foundation for his faith, but he wanted to learn what it meant to be a Christian living in the world and not of the world – and that's exactly what led him to Trinity. 
 Josh said, "Trinity was a stepping stone of what it means to be a Christian in the world, not just praying and going to church, but having those values in every aspect of your life." 
 Receiving a double major in biology and chemistry, Josh had plenty of learning opportunities at Trinity. "I never had an experience where I went to talk to a professor and their door wasn't wide open." Midway through his time at Trinity, Josh partnered with Dr. Bob Boomsma, Professor of Biology and Chair of Sciences, to study how stem cells differentially secrete proteins after a heart attack for a protective effect on the heart. One year after Josh graduated, this study was published in the International Journal of Cellular Biology. 
 Outside of the classroom, Josh was the president of student activities, involved in Trinity's weekly praise and worship service, held the role of Resident Assistant, and started a drum circle on campus. 
 With Trinity being just a short drive from downtown Chicago, Josh was afforded numerous educational opportunities he might not have received elsewhere. After graduation, he conducted research at the University of Chicago and Northwestern University, and then moved to Wisconsin with his wife, Katie, where he did research at the Blood Center of Wisconsin. He is currently in his final year at the Medical College of Wisconsin and is in the process of applying for pediatric residency. Josh has his heart set on pediatric hematology oncology – working alongside kids with blood disorders and cancer. 
 Earlier this summer, Josh was inaugurated into the Gold Humanism Honor Society – a peer-nominated society for medical students who are recognized for exceptional leadership, mentorship, and patient care. He was one of 25 students (out of the 250 in his program) who was elected into this society. 
 Reflecting on his time at Trinity, Josh pointed to the value of the Christian liberal arts education he received. "This type of education showed me the basics to approaching different aspects of society…and how to celebrate those while maintaining my own beliefs and my own Christian worldview and what the Bible has to say about it. You gain an understanding and appreciation for a lot more than what's in the textbooks – and this is the basis to take you into the world." 
PHOTO CAPTION: Organs provided by the Anatomical Gift Registry at the Medical College of Wisconsin.