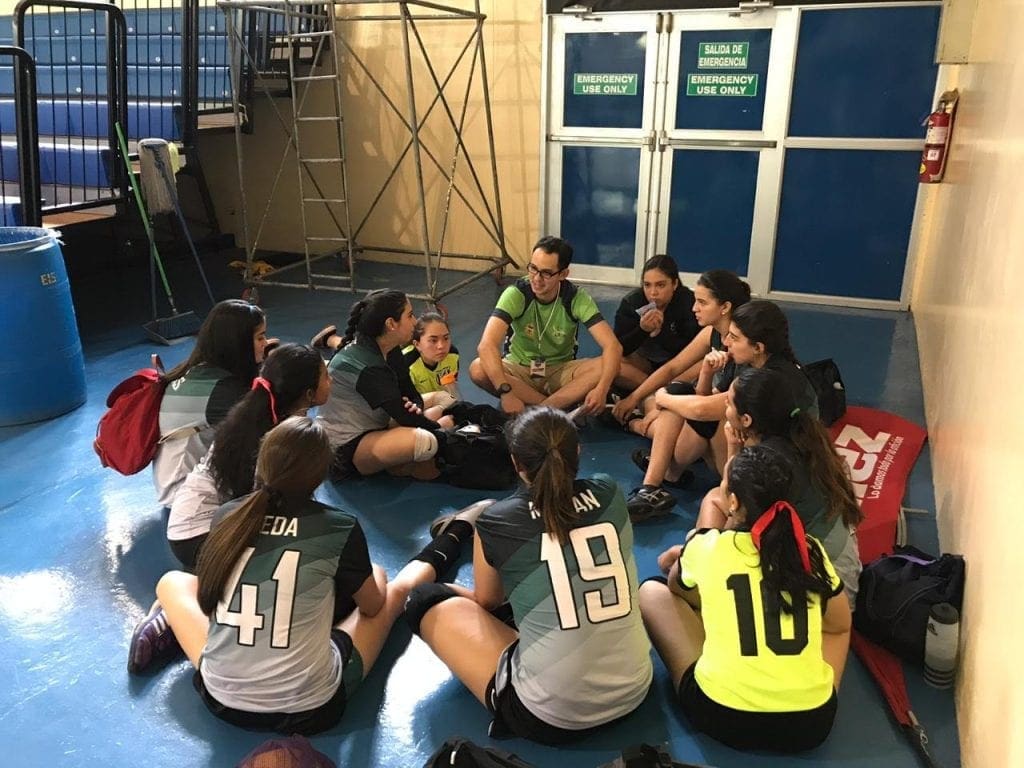 Athletic and Activities Director
Kyle Webb ('05) and his family make their home in Tegucigalpa, Honduras. His passion for volleyball is what brought him to Honduras, thousands of miles from his home in Honolulu, Hawaii. The experiences he had at Trinity — both on the volleyball court and in the classroom — equipped him to be a Christ-like role model to those he leads today.
Kyle fell into sports leadership at a young age: he spent his free time coaching a neighbor in his backyard growing up. This is initially what piqued his interest in studying physical education.
After attending the University of Hawaii for two years, Kyle desired to finish his bachelor's degree at a Christian college that had a men's volleyball team: Trinity checked both of those boxes, so he made the cross-country move from Honolulu to Palos Heights.
Shortly after Kyle began at Trinity, those in leadership made the decision to cut the men's volleyball team.* But Kyle's volleyball career didn't end there: he started a club team on campus with the help of co-captain Keith Dykstra. Kyle naturally stepped into the leadership role by scheduling games, driving the team bus, coordinating hotels, and hiring referees. "This was God's way of forming me to become an athletic director," Kyle shares.
Immediately following graduation, that's exactly the role he filled.
Today, Kyle serves as the Athletic and Activities Director at Academia Los Pinares in Honduras. For the past 14 years he has worked in the athletic department, all while coaching volleyball on the side. He strives to instill values in his students that he acquired from professors at Trinity. Dr. Rick Snoeyink, Professor of Education at Trinity, is just one example. "The projects he led in class were relatable and hands-on. He made education fun, and I hope to do the same with my students."
"What still sticks with me today about Trinity is the work ethic on campus. People are there to study and to learn." Next year, Kyle looks forward to becoming the high school principal and instilling that same work ethic in students for years to come.
*(Trinity has since restarted its men's volleyball program.)