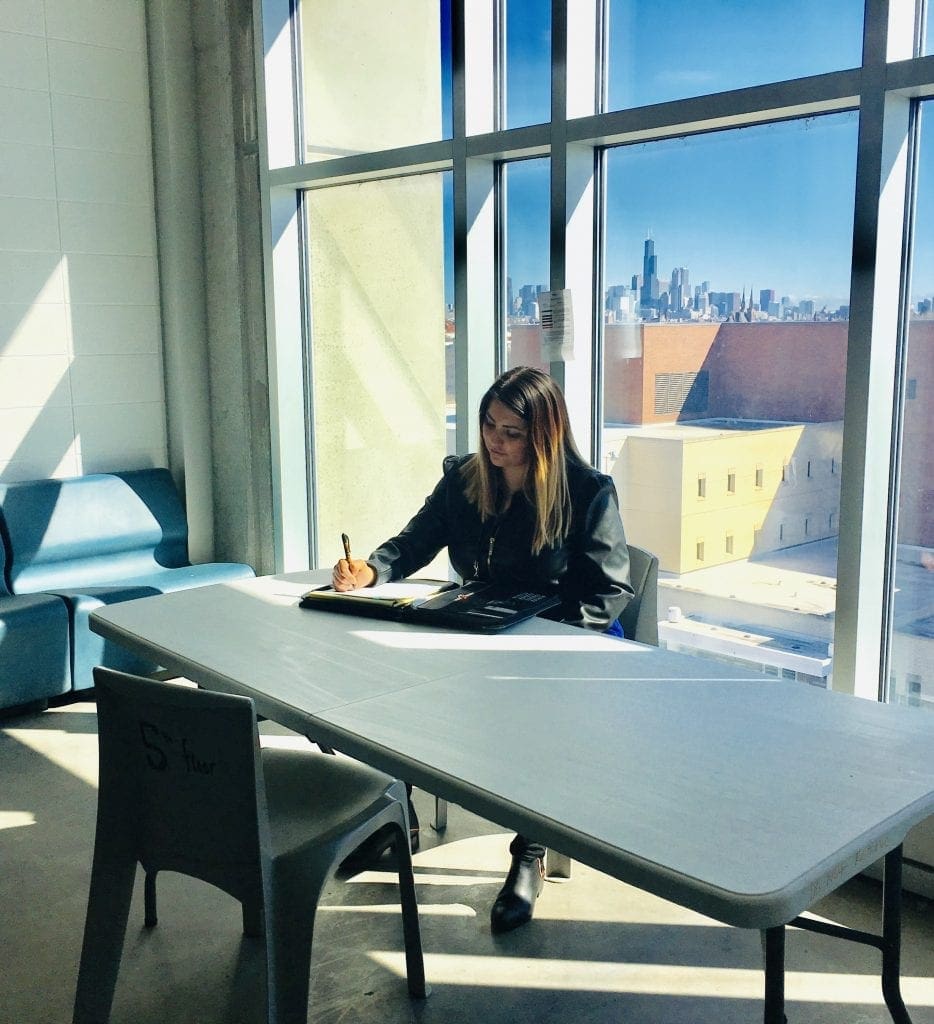 –By Christy Wolff '10
From the time she was a young girl, Lissette Lopez '12 had dreams of making a difference. By the time she reached high school, she had identified a career path that would help her become a difference maker: social work.
Growing up in Chicago and later moving to Alsip, Ill., Lissette studied in the Chicago Public Schools before enrolling at Moraine Valley Community College in Palos Hills, Ill. After receiving her associate's degree, she transferred to Trinity to obtain her bachelor's degree. "Going from public schools to a private school was a change. The class size was vastly different – it was much more intimate," Lissette shares. "When I first got a tour of Trinity, the people I met with were so warm and welcoming, not pushy."
As a commuter student, Lissette felt like she was as fully immersed into the Trinity community as any other student. She appreciated how the professors helped commuters stay closely connected to on-campus activities. Salsa classes, fireside chats, pizza parties, and school dances are just a few activities Lissette looks back on with fond memories.
Once Lissette was accepted into the social work program at Trinity, she found plenty of hands-on opportunities: tutoring immigrants who were trying to become U.S. citizens, volunteering at a retirement home near campus, and working with a domestic violence agency that helped school-aged kids.
Dr. Rose Malinowski, field education program coordinator at Trinity who helped social work students like Lissette find opportunities to practice what they have learned, was a hands-on, experienced social worker. "She led by example with her compassion, spirit, and connection to God." Even today, Lissette makes an effort to stay in touch with her professors. "You can tell the professors really care."
For the past five years, Lissette has been able to use her social work degree at the Cook County Sheriff's Department. She directs women's programming projects at the Cook County Jail, specifically focused on substance abuse and trauma, and also oversees a human trafficking initiative. Lissette spends much of her time helping women who are pregnant while incarcerated. Additionally, she manages up to seven interns over the course of a year.
"My favorite part is watching women transform before my eyes. They come in to our programs very broken – physically and spiritually – and I am able to see the light come back to their eyes."
Today, in the midst of pursuing her doctorate degree, Lissette is continuing her Trinity story by serving on the alumni board and an advisory board for the social work department. With God as her guide, she is able to take what she has learned and make a difference through her career.