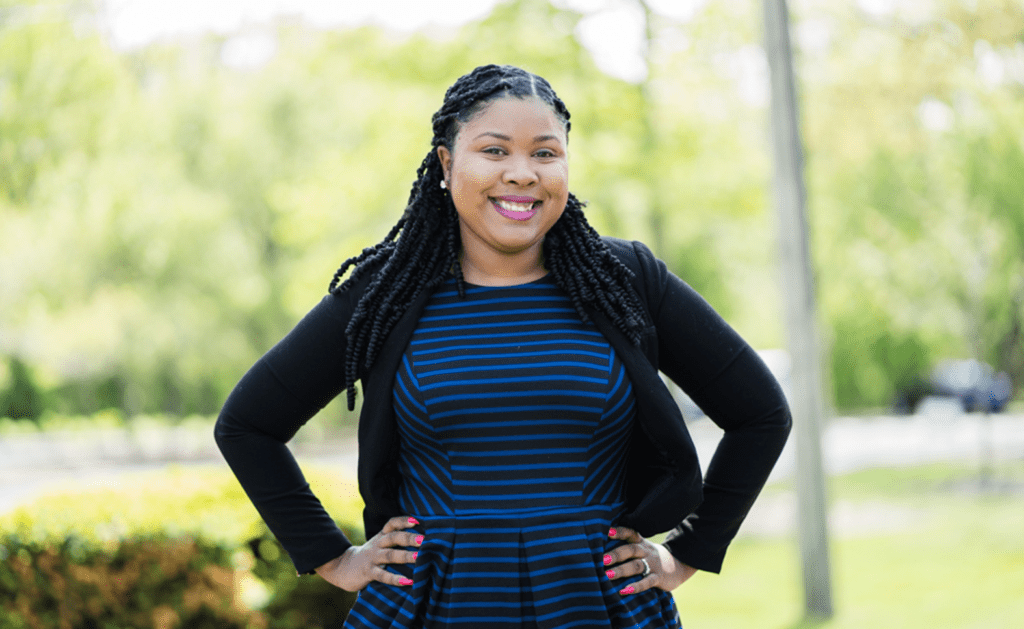 When Lucky Collins '17 first enrolled at Trinity, she brought a unique perspective as a working adult, wife, and mother of two small children. She went on to graduate with her bachelor of social work degree and then a master's degree. Now, her career has brought her back to the Trinity community, as Administrative Coordinator of the North American Association of Christians in Social Work, which is headquartered on  campus.  
Collins considered several degree options at Trinity before finding her calling to become a social worker. "I realized that helping people was really what I wanted to do. I just wasn't clear how," she said. "After speaking with my advisor, he suggested I take a social work class. He thought it would be a great fit and I never looked back." 
Collins credit her Trinity's professors and staff members for helping her succeed. "The social work department professors as well as a few other staff were really impactful during my time at Trinity. I wasn't a traditional student. I had a husband and two small children. I was also a full-time student and working," she said. "Everyone was very understanding and accommodating to me, as they knew I was trying my best to do my best." 
That was particularly true during her final years finishing her degree, as she confronted health issues and the loss of several family members. "Having professors who talked with me, sent me cards, and having counseling services afforded to me changed my life," she said. "I will forever be grateful to them." 
After graduating from Trinity in 2017, Collins earned a master's of social work with a specialization in advanced clinical social work from Aurora University in May 2019 and passed her licensure exam. She is currently the administrative coordinator for The North American Association for Christians in Social Work (NACSW), which is headquartered in Groot Hall. "I am part of the executive leadership team that embarks on supervisory, administrative, human resources, financial, systems support tasks, etc.," she said. "My main job function is being the key liaison and communication for the association. Our association equips social workers to integrate faith in social work. And I take making sure our association runs smoothly very seriously." 
Her time at Trinity has prepared her for her career, from the skills she learned and the networking she was able to do. "Being able to integrate my faith in the workplace has always been a goal of mine. I'm so grateful for the opportunity I have now," she said.  
Collins also tries to pay those experiences back to others. "Trinity will always have a special place in my heart. I grew so much there," she said. "I had my family all while being a student there, from my husband and kids attending events, visiting me when I worked on campus, and even attending class with me in emergency situations. I will always remember the amount of grace shown to me. I now extend that to others in my day-to-day life as well as my professional life being in managerial positions."