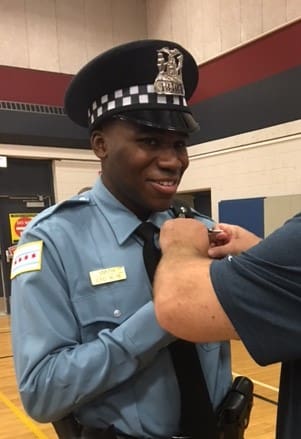 Congratulations to Nate Smith '16, on his graduation from the Chicago Police Department Training Academy and his assignment as a probationary officer to the 007 District.
Smith asked Dennis Connelly, Ed.D., assistant professor of criminal justice; criminal justice program coordinator; and department chair, to pin his Chicago Police Star during the Aug. 31 ceremony.
"Dr. Connelly was such a friend to me, and one the main reasons I applied for CPD was the positive influence he had on me," said Smith, who served as president of Trinity's Criminal Justice Club.