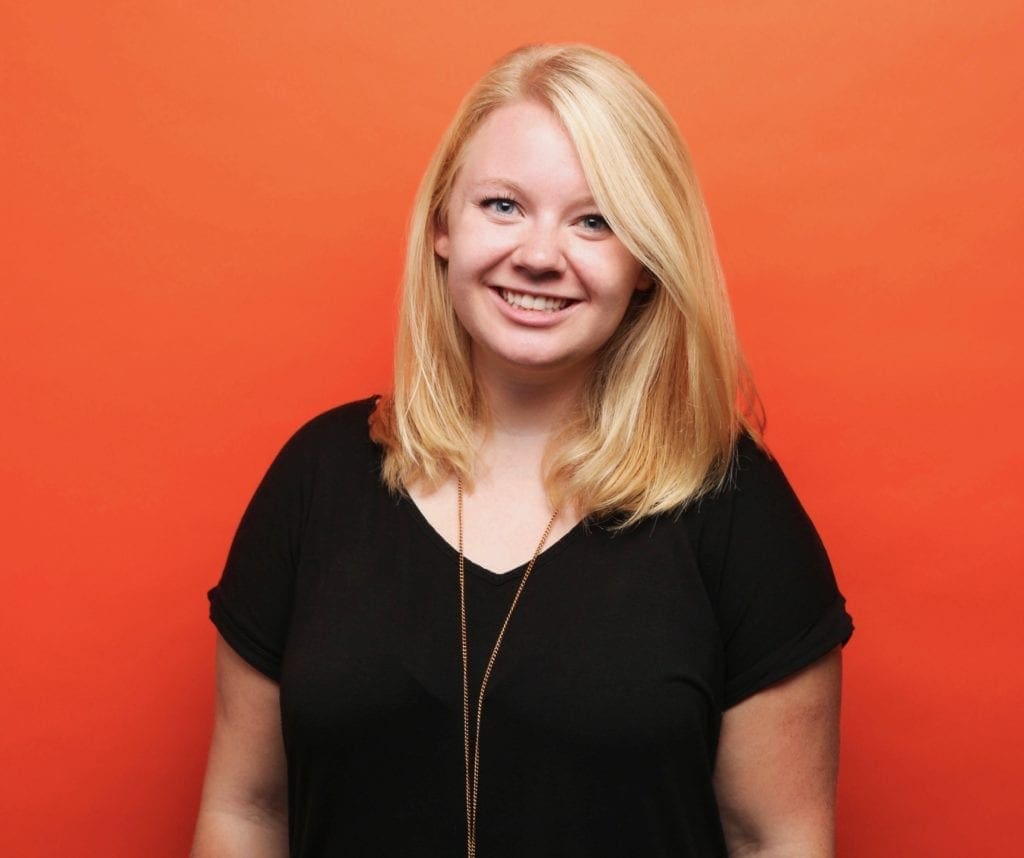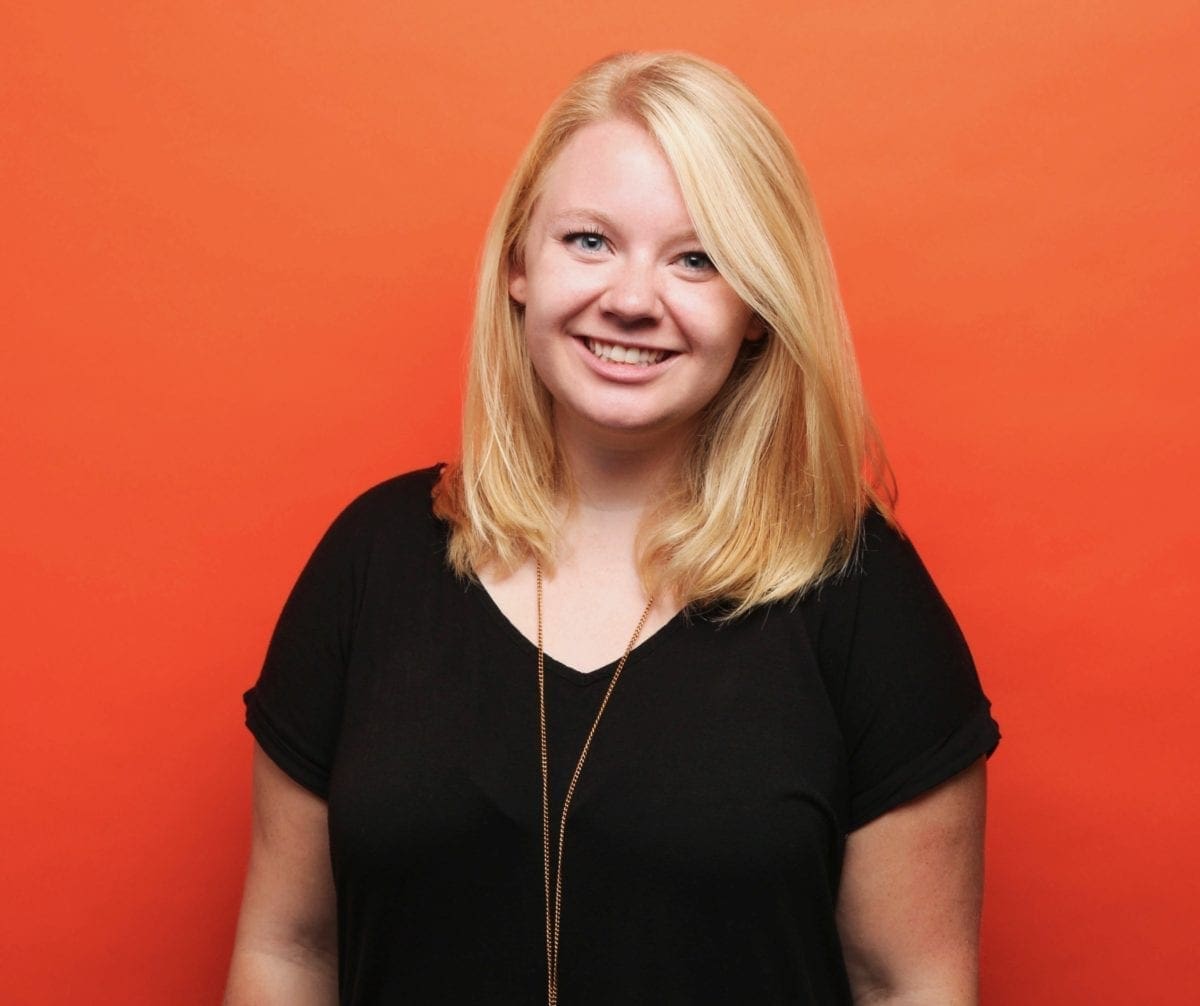 –By Christy Wolff '10
In the sprawling city of Los Angeles, you will find Olivia Winkowitsch '17 fulfilling her dream of working in the film industry. Olivia's passion to grow in her career is met with her experience and ambition to do well, and Trinity played an important role in getting her to where she is today.
During Olivia's high school years, a middle school group from a church in Illinois traveled to her hometown in Michigan's Upper Peninsula to participate in a mission trip. After getting to know the group well, Olivia kept in contact with her new friends and was invited on another mission trip years later. Following the trip, Olivia entered herself in a video contest put on by the church. She produced a "mockumentary" about what people outside of her hometown think the locals do for fun. This evolved into a project that brought together her friends and neighbors, ultimately earning Olivia the top award. "I had never felt so alive," Olivia said.
This was the springboard into her studies in film.
When looking at colleges, Olivia knew she wanted to be close to the church she had first formed a relationship with all those years before. After visiting 10 schools in Illinois, Olivia knew right away that Trinity was the best fit for her. "I got on Trinity's campus and I just felt immediately at home and at peace," she said.
Eager to learn and gain experience, Olivia enrolled in classes working toward a communication arts degree with an emphasis in film and a minor in graphic design. Dr. Craig Mattson, Professor of Communication Arts, made a strong impact on Olivia. "Dr. Mattson is a brilliant man. He teaches so well to the individual in the midst of a full class."
During her senior year at Trinity, Olivia spent a semester with the Los Angeles Film Studies Center, which is one of Trinity's off-campus partner programs. Trinity aided Olivia in making connections on the West Coast, which ultimately led to an internship at a small production company, where Olivia read scripts and gave her feedback on the content.
After graduation, Olivia moved back to Los Angeles and has been there ever since. She found a job managing a photo studio for an e-commerce company, and also helped produce photo and video shoots. "My degree was really helpful in my first job. I used my producing and communications side but also used the graphic design experience I earned at Trinity."
Olivia also did freelance work for nearly a year, which included working with a production team on Levi Strauss model shoots and temping in a production office for a film that's set to come out at the end of 2019.
Today, Olivia is the production coordinator at Percival and Associates, an entertainment advertising agency, and is part of a team that creates movie and TV posters. "This job is the perfect marriage of my degree in film, my minor in graphic design, and my internship experiences."
Not only was Trinity helpful in equipping Olivia to be successful in her career, it also helped her deepen her personal relationship with God. "I think Trinity does a really good job of encouraging individuals' spiritual growth instead of requiring a certain way to grow spiritually. You don't have to be preaching to everyone to show God to people. You can love people well and be kind, generous, and gracious – that makes a huge difference."