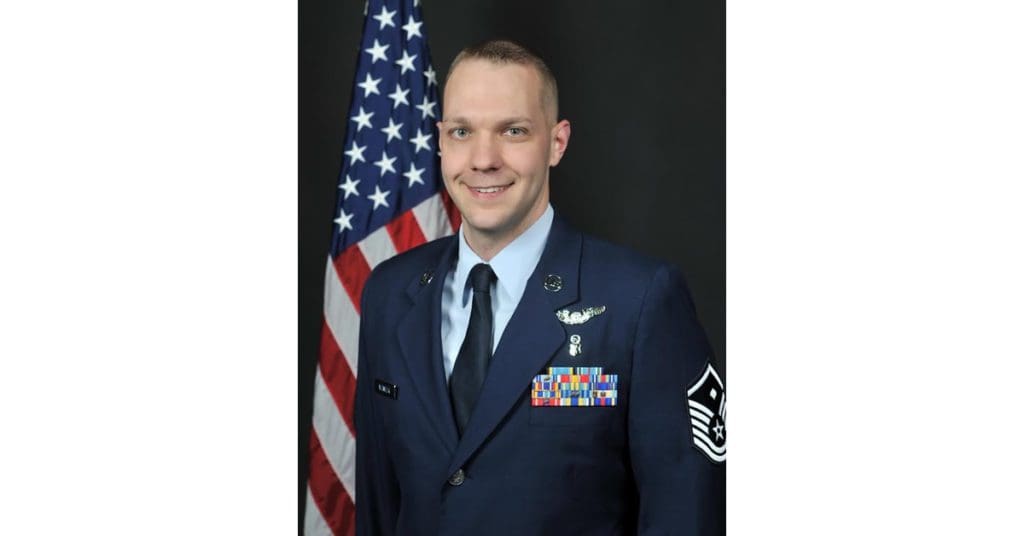 –By Christy Wolff '10  
 For Scott Vermeer '12, what began as an interest in social work evolved into service with the U.S. Air Force Reserve and ultimately a career as a prosecutor — and he credits his experience at Trinity for helping him identify his calling. "I've finally hit my stride," Vermeer said. 
Making the decision to attend Trinity came easy for Vermeer. "I researched schools on both coasts; I was set on going far away for school," Vermeer shared. Born and raised in Michigan, he visited Trinity's campus on a whim. "As soon as we drove away, I told my parents, 'That's the one.' We didn't even make it to the highway before I decided." 
Helping people in his work was a priority for Vermeer, which led him to pursue a social work degree. As he worked through his studies, Vermeer kept running into roadblocks that caused him to question his career path after graduation. "Social workers do so much good, but they get barred from accomplishing a lot of things because of rules and politics," Vermeer said. This led him to pursue law school, but not before joining the U.S. Air Force Reserve. 
Two weeks after graduating from Trinity, Vermeer began boot camp while simultaneously applying for law school. He was accepted into St. Louis University and joined an Air Force unit near the school where he learned how to do emergency room medicine at 35,000 feet as a flight medic. Vermeer was eventually deployed — after a year and a half of training — and served in 11 countries in just a few months. 
Finishing law school brought him a job with a private general practice firm in Washington, but he was laid off toward the beginning of the COVID-19 pandemic. Nearly one year later, Vermeer, his wife Jenn, and their two daughters moved to Boise, Idaho, where he accepted a job as a prosecutor, a role he still holds today. "Having a background in social work has served me well in my job," Vermeer said. "It's about connecting people with resources and meeting them where they're at. In the legal world, my work in the juvenile division is intended to assist kids by giving them the tools they need to be successful." 
Vermeer found ways to merge his passion for social work and his loyalty to the Reserves, including adding First Sergeant to his resume, protecting the health, welfare, and morale of about 400 troops. "I am essentially a social worker, ensuring that the human side of these groups are taken care of," Vermeer shares. "Emotions and mental health have a massive role in the military and needs to be considered when looking at a person." 
Vermeer credits a handful of professors at Trinity for equipping him with the tools needed to do his work well. Charles Emmerich (former professor of political science) instilled in Vermeer that the importance of politics and secular law can't be separated. "I didn't know I was going to law school at the time, but looking back, he really encouraged me toward that path." 
Dr. Erick Sierra, professor of English, was Vermeer's manager at Trinity's on-campus Writing Center. He showed Vermeer how to lead, manage, and teach others. "He taught me that the goal wasn't to give answers to students, but to help them learn how to do better on their own and to find their own answer," Vermeer recalled. "This greatly helps me in my work." 
In addition to these key tools, Vermeer stays grounded in his faith. "As a prosecutor, I focus on the big picture: the rehab and fixing the wrong instead of just punishing the individual," Vermeer said. "My faith plays a big part in that, keeping in mind Christ and His forgiveness." 
Recalling the support, mentorship, class experience, and campus life that led Vermeer to where he is today, he is quick to credit the intentional community at Trinity that he is proud to be a part of. "There wasn't one specific Trinity experience that formed me; it's the pervading support. Trinity truly is a family."