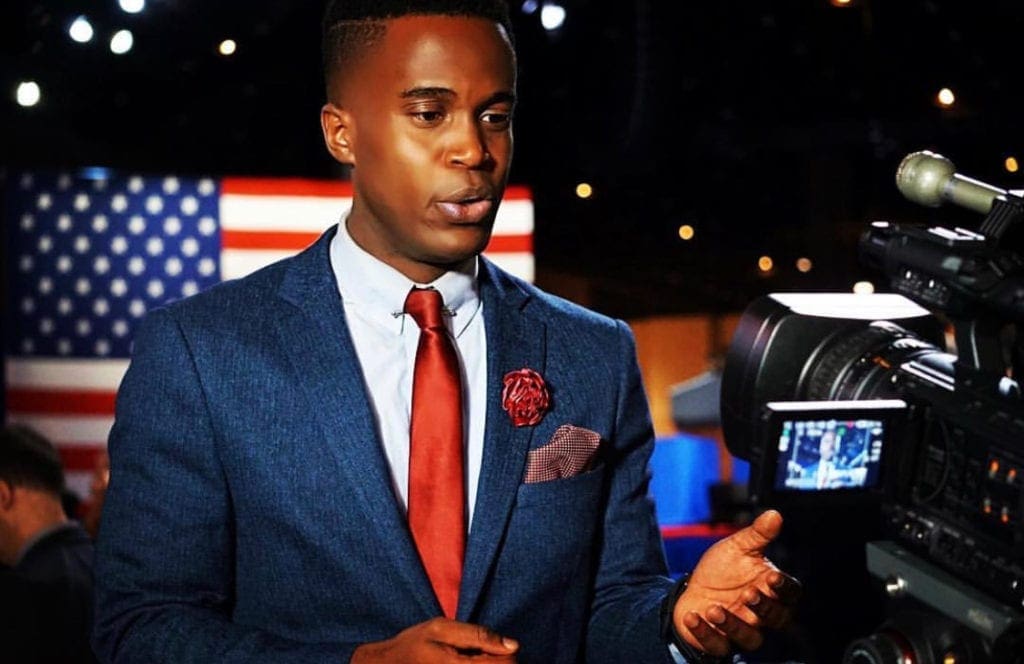 –By Christy Wolff '10
Born in Liberia, Tornu Prynce '11 moved to the United States with his family in 2001. With the move came culture shock — something Tornu appreciated, because it allowed him to learn alongside people who were different, all while showing Christ's love to those he met. These formative years helped Tornu solidify his desire to attend a Christian college.
Tornu grew up in a home that valued education above all else. Television was only allowed on the weekends, and Tornu would spend his time watching Will Smith, which inspired him to pursue acting. His parents supported their son's dream by enrolling him in acting school. By sophomore year of high school, Tornu had landed his first acting agency and appeared in a Walmart commercial. He continued to act throughout high school in commercial and print work and signing with a modeling agency.
When Tornu enrolled at Trinity, he desired to pursue a psychology degree — a seed that was planted during a high school psychology class.
Looking back on his experience in the psychology program, one professor in particular stands out as a positive influence. "Dr. Mary Lynn Colosimo [professor of psychology emeritus] played such a pivotal role in my life and continues to do so. She listened to me as a student and was extremely encouraging throughout my classes," Tornu said.
Through the guidance of his professors, Tornu went on to receive his master's degree in psychology. "I felt so prepared by Trinity to go to grad school," Tornu said.
During grad school, Tornu interned at Little Brothers – Friends of the Elderly, where he focused on breaking isolation among those who are growing older alone by establishing intentional community. This transitioned into a full-time job as program coordinator, which is the role he still fills today.
Tornu's friend and fellow Trinity alum, Osvaldo Montelongo '11, shared Tornu's passion for helping and advocating for older adults. Osvaldo created Connect Care Hero – an app that digitizes everything surrounding senior care. Staff at retirement homes use the app to show family members exactly what their loved one is doing throughout the day, providing open communication lines. "This allows you to engage with your loved ones, especially if you don't live nearby," Tornu explained.
Tornu serves as the chief marketing officer. He has been able to merge his psychology degree and past experience with his role as he supports Osvaldo in his business venture.
In the midst of this work, Tornu co-hosts a Chicago-based television show where he interviews both musicians and politicians alike and uses his platform to uplift viewers. He also started his own digital program called "Friends in the Spotlight," which features people from diverse backgrounds making a difference in their communities.
As shown through his partnership with Osvaldo, Trinity provided Tornu space for friendships to form. "The friends that I currently have are my business partners and are relationships that started at Trinity," Tornu said. "I'll forever be grateful for these Christ-centered relationships."
Trinity also aided in Tornu's spiritual formation, challenging him to live in Christian community and stand firm in his beliefs. Tornu shared, "I walked away from Trinity having a clear sense of who I was in relationship to the cross and to myself."