Trinity Draws National Media Attention for New Tuition Model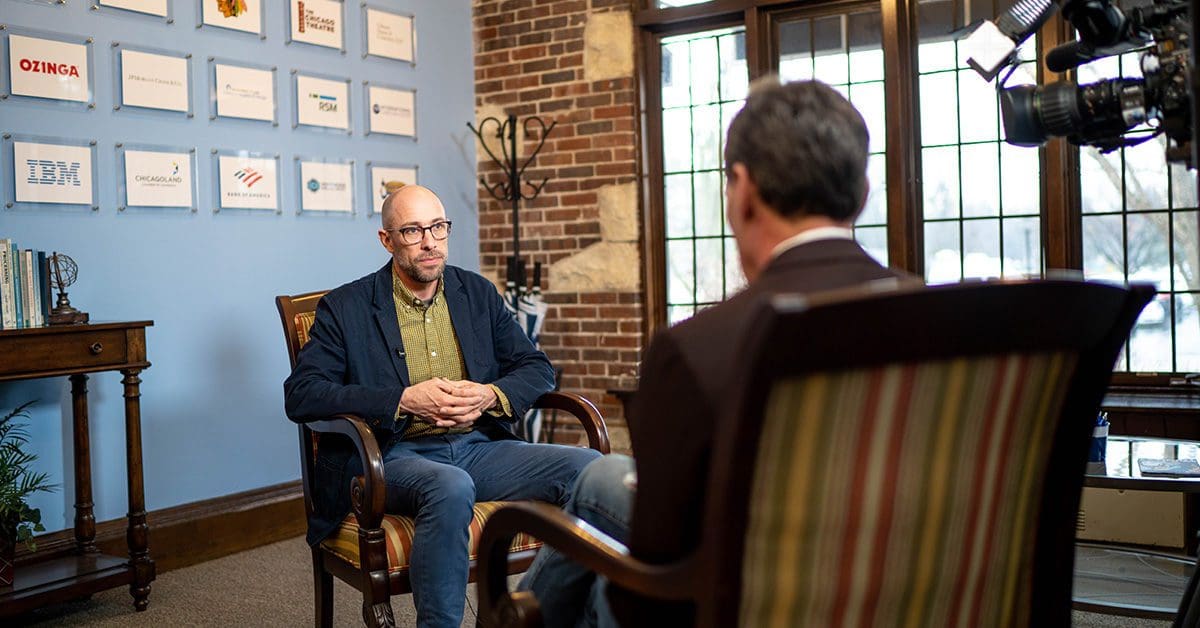 Trinity's transformational approach to providing realistic tuition pricing and paid internships has garnered the attention of multiple news and media outlets across the country, bringing the College's plan for debt-free education to the forefront of the national student debt conversation. Recent television features include ABC 7 News Chicago, The Fox News Morning Show – Fox and Friends, Newsy (Scripps News Company), and highlights on I Heart Radio.
In his interview with ABC 7 News Chicago, President Dr. Aaron J. Kuecker was asked about the motivation behind the Tuition Transparency and Access Initiative.  Dr. Kuecker explained, "We've gone to work on the front end to say, can we create economic pathways that prevent students from needing to take on so much debt? It's just been important to us to think about the well-being of our students in that very holistic way, including their financial well-being. We want them ready to walk away from this place ready to contribute to their communities."
The Tuition Transparency and Access Initiative, which was announced in October 2022, is designed to transform the often-confusing process of college tuition and financial aid by setting a realistic price to the actual cost of educating a college student, accessible to families across the income spectrum, and transparent about the process of college aid and scholarships.
When asked about the process of how students will benefit, Kuecker told Fox and Friends reporter Pete Hegseth, "We are giving our students the opportunity to connect with businesses as early as their sophomore year in paid internships that are resulting, for our students, in as much as $5,000 a semester in tuition grants." Kuecker was pointing to the Earn, Network, and Learn Initiative, which connects students and employers in ways that provide significant mutual benefit. These paid internships, allow employers to connect with students who may help meet significant employment needs across sectors. This then allows students to receive tuition grants that support a move toward debt-free tuition while earning academic credit in a hands-on working experience.
In a January 2023 interview featured on Newsy (Scripps News Company), Dr. Kuecker talked about the impact of the initiatives Trinity has implemented and how they affect the overall well-being of the students. He shared, "For us, that is a way for us to say to our students, can we help you move the needle by making space in your schedule…to engage you with businesses that are seeking to do good…. the opportunity for students to Earn, Network and Learn with those business partnerships, we really can move the needle."
With further appearances, such as an upcoming segment on PBS planned to air this summer, the continued engagement and traction through the media will help support Trinity's initiatives and help forge new pathways in Christian higher education. "These are exciting times at Trinity," said Kuecker. "We are taking bold, unique, and courageous action based on our convictions about God's world and work, and we are honored to have the Trinity community join us on this journey."
---